Asakusa is situated at Taito Ward, Tokyo.
It is the gateway to Sensoji Temple. (Its details are as below).
Asakusa is the one of the most famous tourist destinations.
Asakusa still retains the atmosphere of an old city of Tokyo, and there are a lot of traditional crafts and Japanese good cheap eats at food stand along Nakamise-Dori opposite the Senso-ji temple.
You can enjoy so many of Japan's traditions by checking out the old building, shopping and catering.
Sensoji
Sensoji Temple is the ancient temple in Tokyo.
It is popularly known as "Asakusa Kannon" (Goddess of Mercy).
At the entrance to the temple of Sensoji is the "Kaminarimon" (Gate), and once inside, the "Nakamise Street" is situated.
Kaminarimon (Thunder Gate)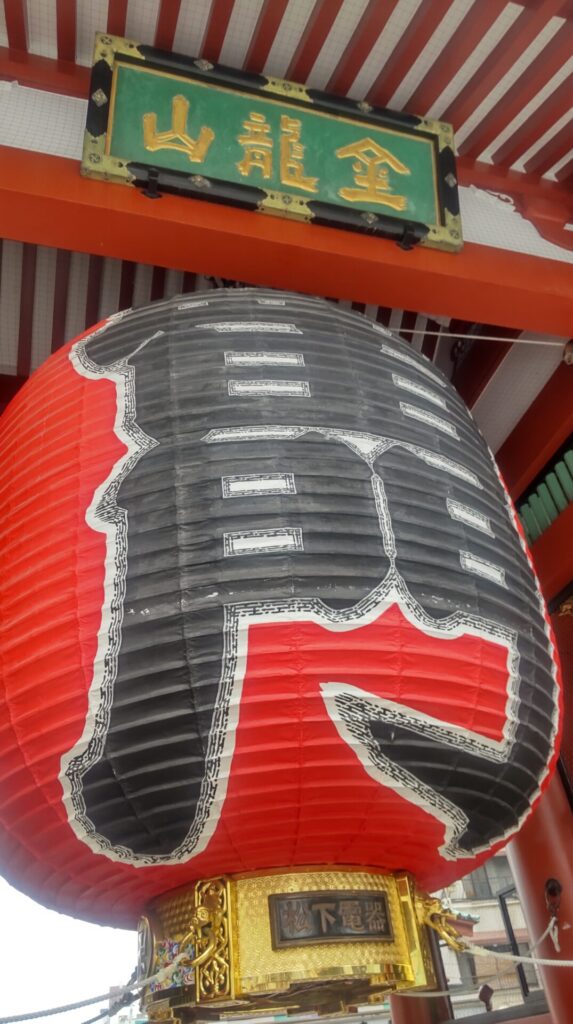 Kaminarimon (Kaminari means "Thunder".) is the main gate to the temple of Sensoji.
A vermilion lantern, 3.9 m high and 3.3 m in diameter, hangs in the center of the gate.
It is the most famous landmark.
Inside the gate on each side there are huge wooden statues of Buddhist divinities protecting Fujin (god of the wind) and Raijin (thunder), hence the name.
The original gate was erected in 942 but burned down several times during the centuries.
The one today was constructed in 1960, given by the Japanese entrepreneur Konosuke Matsusita (1894-1989).
Kaminarimon is one of Asakusa's most famous tourist attractions, and every day tourists from Japan and abroad can be seen by taking commemorative pictures in front of Kaminarimon.
Nakamise Dori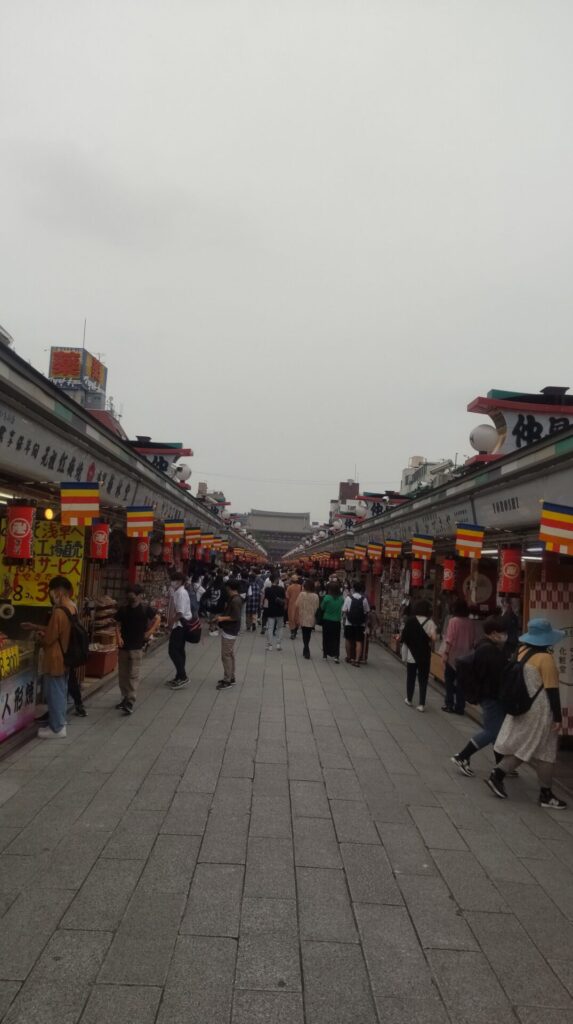 The approach of 250 meters behind the door of Kaminarimon of the temple of Sensoji is called Nakamise Dori (Dori means "street").
During the Edo period, Sensoji Temple granted permission to neighboring residents to open shops in exchange for cleaning the temple grounds.
This is said to be the origin of Nakamise.
They say it originated in Nakamise.
The east side of Nakamise-Dori is lined with 54 stores and the west side with 35 stores selling souvenirs and wagashi (Japanese confectioneries), and is crowded with many tourists every day.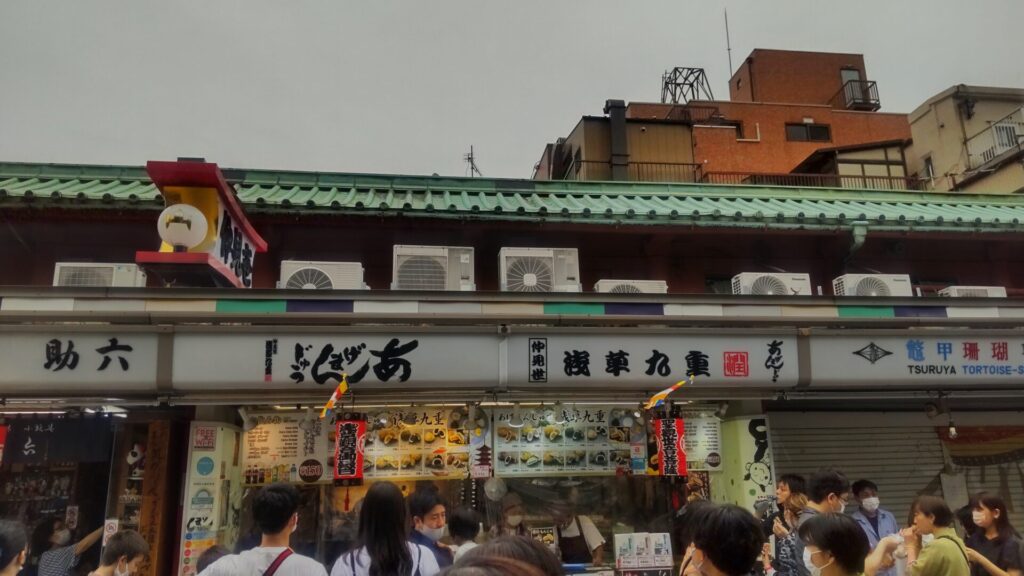 Kannon Hall
Going through Nakamise-Dori, you arrive at Hozo-mon Gate.
Hozo-mon is a two-story gate with statues of Kongorikishi enshrined on either side of the gate.
After passing through the Hozo-mon gate, you will see the main hall in front of it.
The main hall is also called Kannon-do (Kannon Hall) because it enshrines the principal image of the Kannon (Goddess of Mercy).
To the left is the five-story pagoda and to the right is the Nitenmon Gate.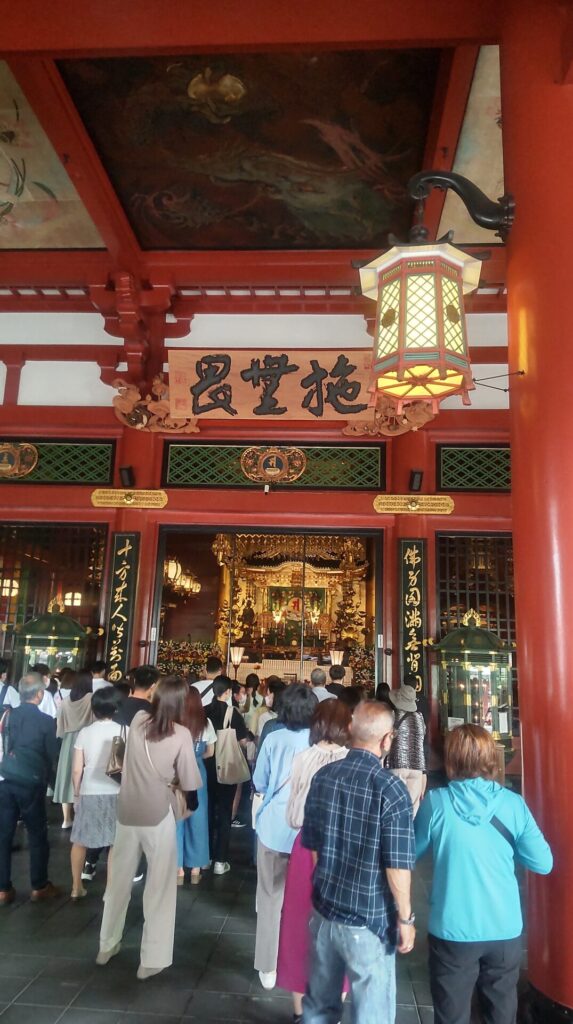 Have a nice day~:-)